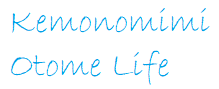 Kemonomimi Otome Life Volume 1: School is Life
A downloadable KemonoOtome for Windows, macOS, and Linux
Kemonomimi Otome Life is an series of visual novels made by HolyShit, accompanyed with artist Maple-chan, character designer KurokoKani, and PinkiePlush100, the background designer. Also, we are emailing you when the full version of Part 1 is done. Also, Maple-chan helped us created this visual novel with her cute arts with Paint Tool Sai! Thanks to Maple-chan for helping us out on my new visual novel!
Mobile Versions
NO! there is not currently mobile version of this game. However, there are people who are creating fake mobile versions. Any mobile apps you see that appear to be the game are simply these fakes. DON'T download these apps.
With that said, an official mobile version of the game is currently in development, but not released yet.
| | |
| --- | --- |
| Status | Canceled |
| Platforms | Windows, macOS, Linux |
| Rating | |
| Author | holyshit |
| Genre | Visual Novel |
| Tags | 2D, eroge, Erotic, hentai, kemonomimi, LÖVE, Otome, renpy, sakuramochi |
Install instructions
Download the desired .zip file for your platform. It is recommended you download the latest version of the game, as older versions may contain bugs or be missing features from the newer versions. However, if you enjoy one of an older versions more, feel free to play it! Extract all the files from the .zip file, making sure all the files are in the same folder. The easiest way to do this on Windows is to right click the "KemonomimiOtomeLifePart1-X.X.X-pc.zip" file, select "Extract All..." and then click the "Extract" button on the window the pops up. This will put all the files in a new folder of the same name as the .zip file. Activate the game from this new folder, and feel free to move the folder wherever you want, so long as you don't move any files out of the folder.